bringing our training to you
Online training & webinars
A Primer to Improve Airflow in Labs and Critical Workspaces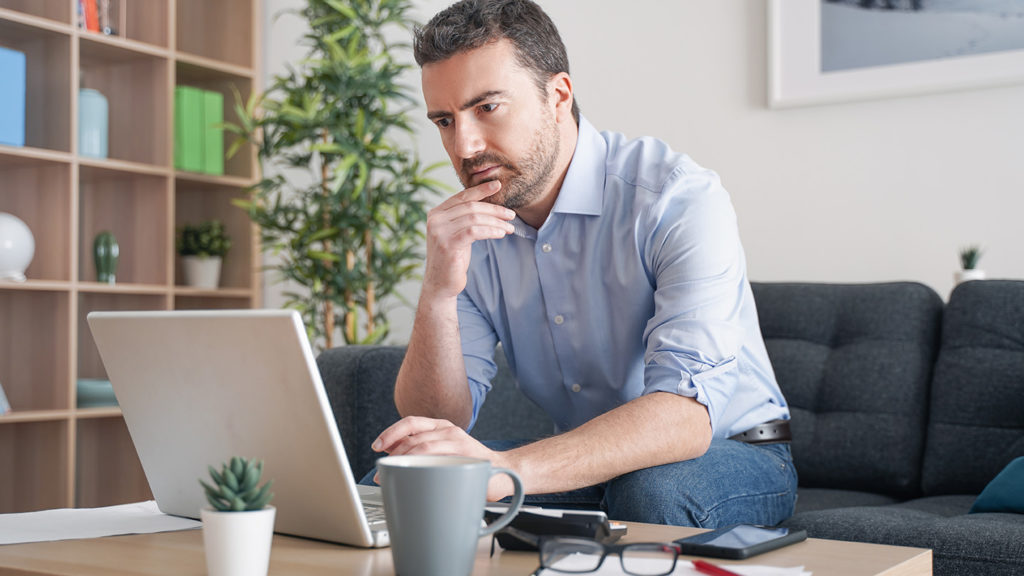 Due to the popularity of our first online training series, we are offering a 2nd opportunity for folks to attend a condensed version of our I2SL O&M training course. Meet our new 5-part online course to help you boost your critical workspace skills from the comfort of your home or office with live instructor-led training. The subjects are applicable for anyone responsible for providing safe and sustainable environments in critical workspaces – facilities, operations and maintenance personnel, environmental health and safety, energy/sustainability, building managers, etc.
Learn how to keep your people safe and maximize energy efficiency.
A Primer to Improve Airflow in Labs and Critical Workspaces is comprised of five, 90 minute "live" webinar presentations provided over a span of 5 days. Each session will incorporate lectures, slides, and videos.
Attendees will:
Understand how fume hoods and airflow controls operate to protect people and properly test performance.
Understand how airborne hazards are generated and how airflow systems are used to protect people from exposure.
Learn to evaluate airflow system design and operation.
Learn to optimize airflow system performance for improved safety and reduced energy consumption.
Learn to implement a lab ventilation management plan for better maintaining system performance.
Cost for the 5-Day Course is $350 with discounts available to organizations registering multiple attendees (call or email us for details).
Once you register, you'll get links to all five modules in your confirmation email. If you miss a session, you can always re-watch it later. Recordings of each module will be made available to all registered attendees.
A Primer to Improve Airflow in Labs and Critical Workspaces
Session 1: Tuesday, May 5, 2020 | 1:00-2:30 p.m. EST
Understanding Performance of Fume Hoods and Airflow Systems
Design and Operation of Fume Hoods and Ventilated Devices
Design and Operation of Labs and Airflow Control Systems
Factors affecting safety and energy performance
The value of optimizing performance
Session 2: Wednesday, May 6, 2020 | 1:00-2:30 p.m. EST
You Don't Have to Re-Invent the Wheel – The Latest Guidelines and Standards
ANSI/AIHA – American National Standard for Lab Ventilation
SEFA – Fume Hood Standard and Guide to Selecting Exposure Control Devices
ASHRAE Lab Design Guide
ASHRAE Guideline for Classifying Lab Ventilation Design Levels
ASHRAE 110 – Method of Testing Performance of Lab Fume Hoods
Session 3: Thursday, May 7, 2020 | 1:00-2:30 p.m. EST
Understanding Risk and Optimizing Ventilation Effectiveness
How Research Activities establish the Demand for Ventilation
What is a Lab Ventilation Risk Assessment?
How to determine appropriate airflow specifications
How to optimize air changes rates for greater safety at lower airflow
Session 4: Tuesday, May 12, 2020 | 1:00-2:30 p.m. EST
Testing Performance of Fume Hoods and Airflow Controls
How to Properly Test Fume Hoods
How to evaluate laboratory airflow and ventilation effectiveness
How to test and verify proper operation of airflow control systems
Session 5: Wednesday, May 13, 2020 | 1:00-2:30 p.m. EST
Implementing an Airflow Management Program to Maintain Performance
Understand the components of a Lab Ventilation Management Plan
The importance of teamwork
Integration and Use of Building Information Systems
Coordinating Testing and Maintenance Efforts
Managing Change and Addressing Deferred Maintenance