Fume Hood Testing Services
A Critical Component to Your Laboratory Ventilation Management Plan
Learn More
Get Started
VERIFY SAFE FUME HOOD OPERATION
Get A Free Consultation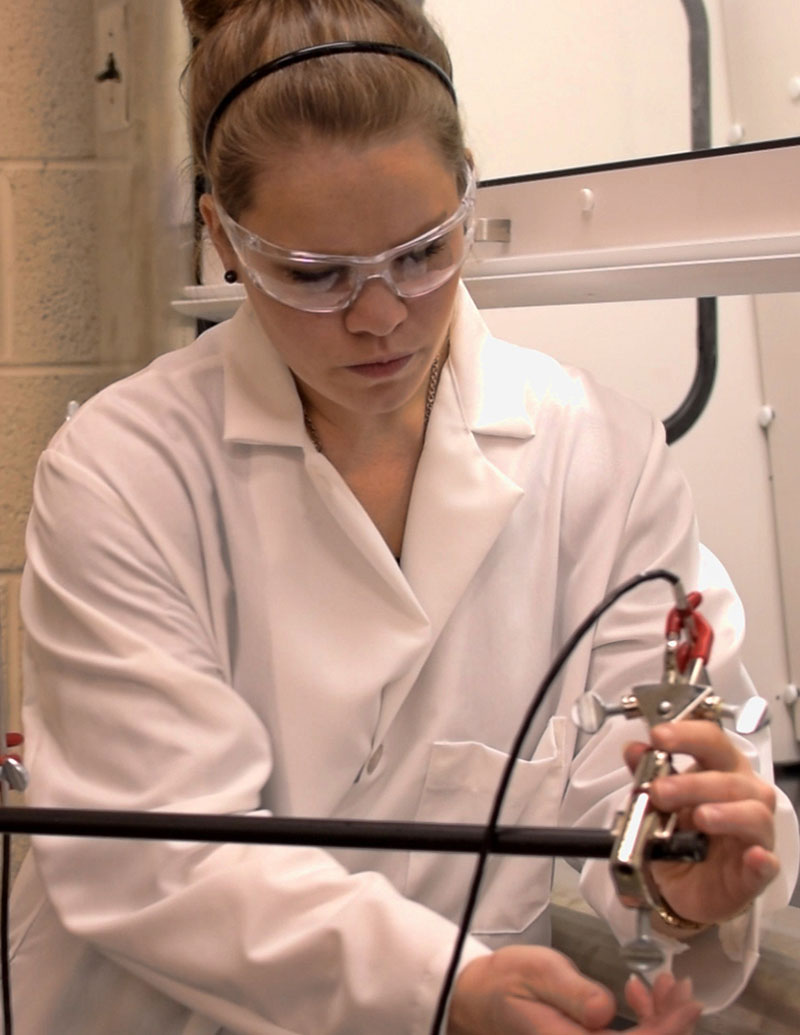 Face Velocity Isn't Enough
Annual Routine Fume Hood Testing
Routine Fume Hood Testing is more than just measuring face velocity. In fact, face velocity is only a measure of fume hood operation, not performance. Fume hoods can fail containment testing even if measured face velocities meet the recommended flow specifications. Our testing protocol combines both performance and operation tests as defined in the ANSI/ASHRAE Standard 110-2016 "Methods of Testing Performance of Laboratory Fume Hoods"
Annual Routine Tests
WE CAN DO IT ALL. MAKE ROUTINE TESTING PART OF YOUR MANAGEMENT PLAN
Face Velocity
Cross Drafts
Airflow Visualization
VAV Response & Stability
Room Pressurization
Monitor Verification & Calibration
Charge Forward
Why Do We Go Beyond The Basics?
Routine tests are helpful at determining if fume hood and laboratory systems are functioning correctly. The result of improper equipment and system operation not only jeopardizes researcher safety but can also lead to excessive energy use and waste. Our technicians are trained to detect and troubleshoot performance issues including:
VAV Malfunction
Occupancy Mode Malfunction
Airflow Rates (Too High or Too Low)
Improper Laboratory Pressurization
Airflow Monitor and Alarm Malfunction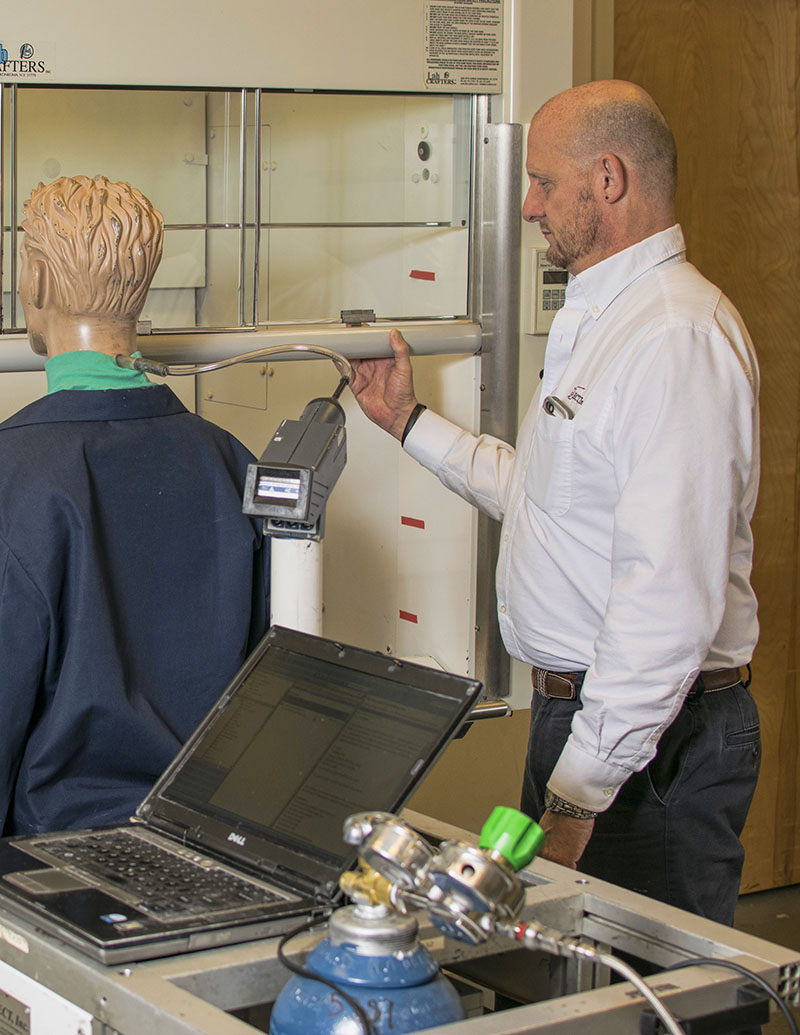 ANSI Z9.5/ASHRAE 110
Commissioning Testing
The ANSI Z9.5 Standard covers a wide range of issues involved in laboratory ventilation. One of those issues is the method of testing an open fume hood's ability to contain. To determine the level of containment, the Z9.5 standard adopts the ASHRAE 110 performance test which specifies the minimum acceptable level of containment for a fume hood when a specific flow rate of a detectable gas is released into an operating hood.
Beyond Basic Tests
We don't stop at Face Velocity. Our commissioning tests include all tests from our Annual Routine Testing Service.
Tracer Gas Containment
Quantitative testing using industry approved testing instruments and leak sources.
Perimeter Scan
Check for leaks around perimeter of sash and airfloil with sash closed.
Sash Movement & Effect
Identify leaks and verify exhaust valve operation.
Laboratory Ventilation Management Program
Fume Hood Testing is only one of the many components of a successful Laboratory Ventilation Management Program (LVMP). Laboratory buildings are specially designed, built and operated to provide safe and productive environments for research, innovation and scientific development. The work in the laboratories often changes over time and may involve a wide range of potentially hazardous activities resulting in varying levels of risk and control measures. Laboratory ventilation design requirements and standards result in buildings that are energy and resource intensive. Active management of ventilation systems and components can minimize energy use while maintaining safe work environments.